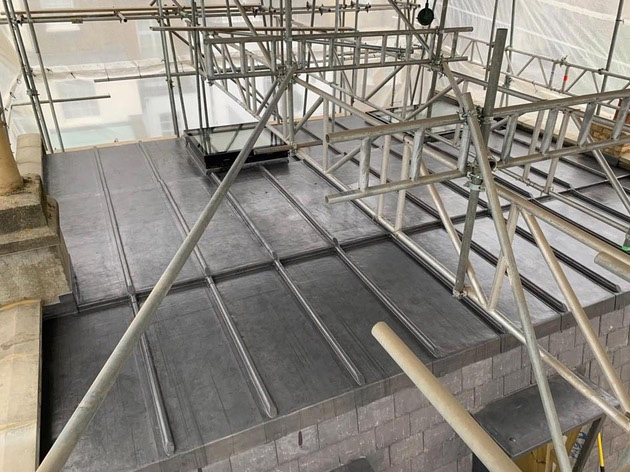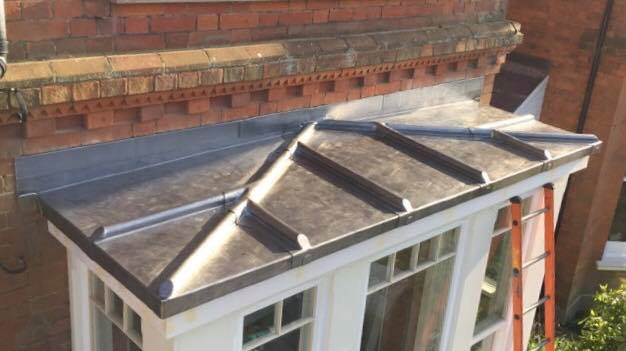 Lead Work
Lead roofs can last over 100 years, and also look stunning, outlasting many other roofing materials. No lead work job is too small for Complete Roofing Solutions. We are happy to undertake small repairs to lead work, major restoration projects, or even fit a complete new roof.
Lead gutters, gulleys and valleys
Lead gutters, gulleys and valleys are commonly found on older buildings, although many people building new properties in an older style also choose lead. As a material, it is durable and has a high-quality appearance, but lead can be sensitive to extremes of temperature, and it is common to see weather-damaged lead guttering.
At Complete Roofing Solutions, we can restore and replace lead gutters, gulleys and valleys, ensuring any detail or architectural significance is preserved and enhanced for many years to come.
Lead chimney flashings
Flashing around chimneys is vital as a means to stop water entering a building via the chimney. Lead is established as a very popular choice for chimney flashings, thanks to its long-lasting and hard-wearing properties.
We can order and supply all elements of chimney flashings according to your requirements, including chimney trays, lead front aprons, lead back gutters and ridge-abutment flashing. As the sizes of chimney and roof pitches vary, these items are normally made to order.
Lead slates
Lead slates are used wherever a pipe needs to penetrate a roof, such as wood-burning stove flue pipe systems, soil and vent pipes, and roof ventilation. They can be used on tile, slate, asphalt and felt roofs.
Complete Roofing Solutions can supply and fit lead slates to suit any pitch of roof, and our skilled tradesmen will ensure your lead slates fit perfectly with your roof.
Ornamental lead work
If you want to add a beautiful and unique finishing touch to your home, why not consider our ornamental leadwork service? Our expert and experienced craftsmen can design and produce a wide range of ornamental leadwork, including cast lead motifs, cast lead planters, weathering slates, roof vents and rainwater goods.
Contact us today to find out more about this very special service.

Call:
01273 455 070
|
07958 595 290
info@completeroofingsolutions.com
1st Floor, The Roller Mill, Mill Lane, Uckfield, East Sussex, TN22 5AA
© Copyright 2014-2018 Complete Roofing Solutions | GDPR Privacy Policy