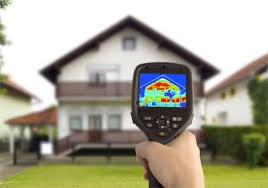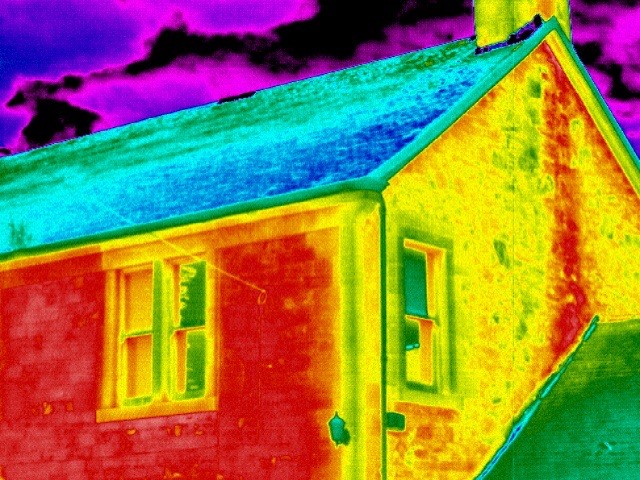 Thermal Imagery
If your property has a flat roof, you'll know that planned, preventative maintenance can minimise the likelihood of major expensive problems occurring in the future.
Thermal imagery is a technique we at Complete Roofing Solutions offer to help identify issues with all aspects of your roof, enabling you to know where to target your repair and maintenance work. This service can be used in combination with other roof testing techniques, such as electronic leak detection, in order to present a comprehensive assessment of the condition of your roof.
Thermal imagery testing
A thermal imagery survey involves using a high-specification infrared thermal imaging camera which delivers thermal images (also called thermagrams) that show telltale heat signatures that point to a defect in your flat roof. We'll show you the thermal images produced, alongside an expert report which explains where the defects lie and our recommended ways to repair them.
Uses of thermal imagery
Thermal imagery can identify a wide range of issues with a flat roof, including the following:
Finding pockets of trapped water, which can lower the insulation properties of your roof if not dealt with.
Showing leak pathways so you can see how any water has entered and moved around the roof.
Identifying collapsed, damaged, under-performing or missing insulation, helping you to ensure your roof is delivering maximum energy efficiency and meeting environmental targets.
Finding defects in the structure of a roof.
Highlighting defects in roof lights, curtain walling, cladding, windows and doors such as air leakage or inadequate seals.
Why choose thermal imagery?
Thermal imagery is a very effective way to get a visual inspection of the condition of your flat roof because it's quick, very accurate and non-invasive. You'll also be left in no doubt about where the issues lie in your roof, as the resulting thermal images are very easy to understand and interpret.
By using the latest technology, you can be sure that it will cause no damage to your roof, while providing a complete picture of how your roof is performing. This will allow you to make informed decisions about what maintenance or repair work your flat roof needs to extend its lifespan. We use the highest resolution cameras possible to ensure we pick up all the details in every thermal imaging survey we carry out.

Call:
01273 455 070
|
07958 595 290
info@completeroofingsolutions.com
1st Floor, The Roller Mill, Mill Lane, Uckfield, East Sussex, TN22 5AA
© Copyright 2014-2018 Complete Roofing Solutions | GDPR Privacy Policy