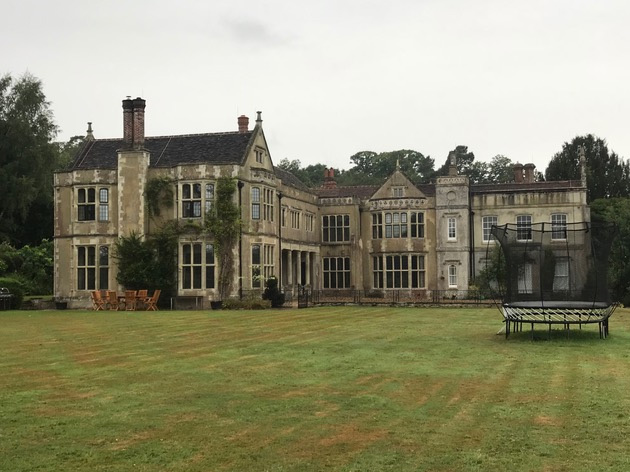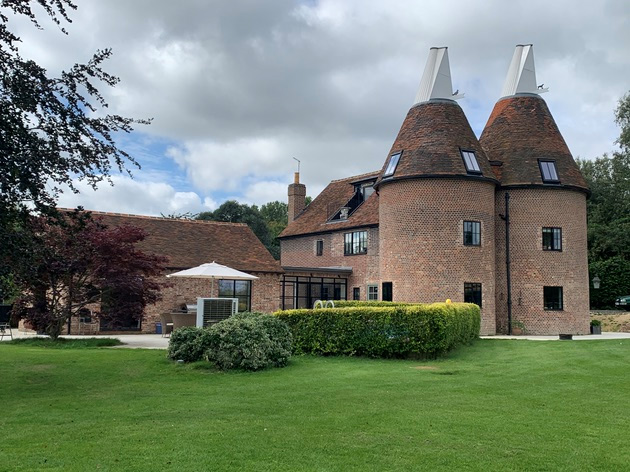 Pitched Roofing
Complete Roofing Solutions undertakes all kinds of pitched roofing work. Whether you need a few tiles repairs or a complete roof restored, or even a new roof installed on a new-build property, we have more than 15 years' experience of delivered pitched roof services to happy customers.
We have also undertaken many projects on listed properties and are happy to work alongside heritage governing bodies.
Slate roofs
Slate roofs are enjoying something of a renaissance, as their aesthetic charm and practical benefits are discovered once more. Slate normally has a useful and productive life of more than 100 years. Because it is waterproof, unaffected by extreme of temperature and doesn't fade, a slate roof can look brand new for many years.
At Complete Roofing Solutions, we have a great deal of experience working with slate roofs, whether that's repairing and restoring a slate roof, or installing a whole new slate roof on a new-build property.
Tiled roofs
Roof tiles made of concrete, clay or stone are commonly used on many homes and commercial buildings in the UK. One of the key benefits roof tiles offer is that they're significantly more cost-effective than slate, while offering many of the same benefits. At Complete Roofing Solutions, we are experts with all kinds of tiled roofs.
We can offer you a free consultation where we can explain the options for repairing or replacing your roof, as well as advising you on the best materials for the job.
Peg tiling
Kent peg tiling is an ancient art, which can be seen on the roofs of many historic buildings in the South East of England. One of the charms of peg tiling is that each and every hand-made tile is different, giving every roof its own distinct appearance. Fitting these tiles using traditional softwood pegs requires great skill. At Complete Roofing Solutions, we have a great deal of experience and expertise in this form of roof tiling.
We will carry out all kinds of work, from minor repairs to complete re-roofing. As many of the buildings with peg tiling are listed, we will also look after all aspects of gaining permission and liaising with the appropriate planning and heritage bodies along the way.
Pan tiling
Pantiles are a common sight on roofs of older buildings in the East of England and Scotland, and were first imported to this country from Holland in the 17th century. Repairing or replacing a pan tiling roof requires great skill and care; something that we at Complete Roofing Solutions pride ourselves on.
We can carry out all aspects of the repair or replacement of pantile roofs, from gaining the appropriate permission for listed buildings, to supplying and installing the most appropriate pantiles, which will blend seamlessly with the rest of the building.
Warm and cold roofing
Warm and cold roofing are different specifications on roof insulation. In a 'cold' roof construction, the insulation is laid between the ceiling joists and over a normal flat ceiling, meaning everything above the insulation is colder than the living space below it. Roofs using this system can be subject to condensation, meaning that adequate ventilation needs to be in place. In a typical 'warm' roof construction, the insulation is laid differently, which can mean the roof space stays as warm as the living space.
This can be ideal for people who are considering a loft conversion to maximise their living space. At Complete Roofing Solutions, we can advise you on the best solution for your building, before supplying and installing the insulation.

Call:
01273 455 070
|
07958 595 290
info@completeroofingsolutions.com
1st Floor, The Roller Mill, Mill Lane, Uckfield, East Sussex, TN22 5AA
© Copyright 2014-2018 Complete Roofing Solutions | GDPR Privacy Policy